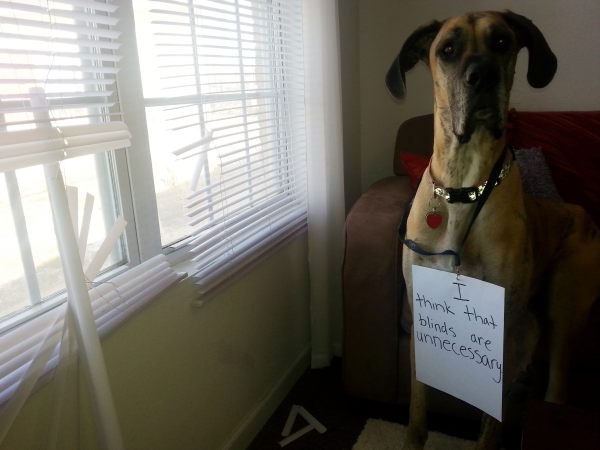 Now that you've gone above and beyond to eliminate any weird smells from your house (and if you haven't, maybe take at look at our two previous blog posts!), it's time to turn your attention to the repairs you may have been putting off. We get it - life has a way of making you forget about things like new drip pans and switchplates. But, believe it or not, little things like these can make a huge difference in the way your home is perceived by potential buyers.
A great place to start: schedule an hour or two without interruptions, grab a pen and a pad of paper, stand at your front door as though you just walked in, and start writing things down. At this point, don't worry about keeping this list in any special order - you'll refine and categorize everything on the list later. If you can, ask someone you trust to go through the house and help compile the list with you; sometimes a fresh set of eyes will catch things that you've gotten used to seeing.
Walk through the entire house from top to bottom, and take your time. Turn on all available light sources, and write down every single thing, no matter how small, that could use a little love. Start at the ceiling of each room and work your way down. Check for cracks or discoloration on the ceiling or molding that should be repaired, cleaned or repainted. Take note of your switchplates, outlet covers, and air vent covers; if yours are in good condition, you can easily remove, clean and replace them. If they've seen better days, consider replacing them - it's a quick and inexpensive way to freshen up your home. Ceiling fans and light fixtures should be clean and in good working order; put maximum safe wattage light bulbs in all fixtures. Any areas on the walls, molding, or baseboards that need to be patched, repaired, or repainted should make the list.
Check the windows and ledges. You'll need to clean them thoroughly (goodbye, dead fly from summer 2017) and repair or repaint as needed. If your window treatments aren't in great condition, think about purchasing some new blinds or curtains in a neutral color that complements your wall color. Broken or bent blinds are an eyesore, and old curtains can make the whole room look dated.
If you have carpet, check for stains, smells (see our previous posts!), or heavy wear and tear. Have it professionally cleaned, or, at the very least, rent a carpet cleaner and do it yourself. But badly worn or dated carpet should be replaced before you put the house on the market - a neutral short plush or Berber carpet is your best bet.
Lots more to come on our house-prepping journey!