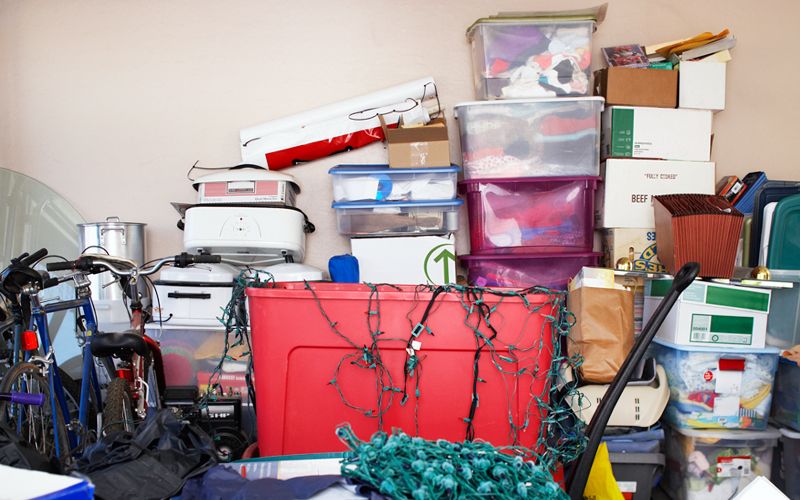 Getting your home ready to sell in the spring? Check our previous posts, where we offer plenty of tips to prepare your house for listing.
You've cleared the air, fixed that ceiling fan that's been broken since 2014, and repainted the bedrooms. Nice. Because now, it's time to declutter.
It's a word that strikes fear in the hearts and minds of - well, nearly everyone. Not many people like to declutter… but let's face it, if you're planning to move, then you're going to have to deal with all that stuff sooner or later. In this case, it's always better to manage it sooner. And you might even get some packing done in the process.
You don't have to go full Kondo, but you might need to harden your heart a little and really think about what's going to make the cut. But there's a silver lining: if you start this process well in advance of listing the house, you don't necessarily have to do it all at once. Make it part of your daily or weekly schedule to address one drawer, one shelf, one cupboard at a time. Then stick to it!
Clean out all your closets, cabinets and drawers. One simple method for sorting things out is to keep three large boxes or bins nearby - one for items you'll keep, one for items you'll donate, and one for items you're throwing away. If you haven't used something in the last five years, you can probably get rid of it.
If you haven't used something in a year, or it's out of season (i.e., summer clothes, holiday decorations), and you're sure you want to bring it along to your next house, go ahead and start packing those items for your move. Don't forget to label packed boxes so if you find yourself needing a bathing suit before the move, you'll know where to find it.
You'll want to make your closets and cabinets look as roomy as possible. Store only the most necessary items inside. If you can avoid it, don't keep anything on the floor unless very neatly arranged, and if you must store things on the shelf/shelves, make sure they're orderly, and not stacked to the ceiling. (Pro tip: hang all the items in the closet facing the same direction.) Do a test run to ensure the closet door doesn't stick, the knobs don't come off in your hand, and nothing tumbles out when you open the door.
For all that stuff you decided to donate, you can call a local charity to come and pick up right from your door (Purple Heart and Easter Seals offer free pickup in many areas), or take it to a clothing dropbox or local thrift store that accepts donations.
Doing your part and cleaning out your drawers: win-win.
More house-prep tips to come!